The Conversation Cycle on Art Science and Culture is an initiative of the University of Trás-os-Montes and Alto Douro, organized in cooperation with the Casa de Mateus Foundation, Institute of Arts and Human Sciences of the University of Minho and the Casa de Mateus International Institute.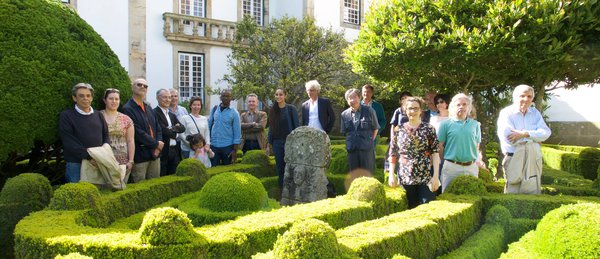 In December 2015 the Institute began a new series of Conversation Cycle on Arts, Science and Culture with an approach to the great theories of Moral Philosophy, which the lectures of Professors José Meirinhos (University of Porto) and João Cardoso Rosas (University of Minho).
The theme gave rise to lively discussions on ethics of virtues, Kantian ethics and moral consequentialism. After this introduction to the great theories of ethics, the Group of Political Theory of the Institute of Languages ​​and Humanities of the University of Minho, proposed to associate itself with the organization of the conversations with a cycle that was baptized "Ethics Time" dedicated to current themes on Applied Ethics under the coordination of Professor Roberto Merrill (University of Minho).
On June 2016, a series of sessions were directed to concrete questions of the present time to which researchers from different Portuguese and foreign universities were invited to present their theories and discuss them with the public. The theories programmed include the Ethics of Marxism, with Prof. Satoshi Matsui (06/13/16), the Ethics of Unconditional Basic Income, with Prof. Karl Widerquist (7/16/16), the Ethics of Particularism, with Prof. Alan Thomas (10/22/16), the Ethics of Banking, with Prof. Geert Demuinjk (12/11/16), and the Ethics of Love, with Prof. Roberto Merrill (03/12/16).
For this year, 2017, the Conversations cycle begins with a session dedicated to the monumental edition of the Lusíadas of Luís Vaz de Camões by D. José Maria de Sousa Botelho Mourão, Morgado de Mateus. the session took place on the 11 of february and the guest speaker was Professor João Figueiredo (University of Lisbon), author of several essays on Luís Vaz de Camões.