Following the Conversations Cycle on Art Science and Culture, which already had the participation of Professors José Meirinhos (University of Porto), João Cardoso Rosas (University of Minho), Satoshi Matsui (University of Senshu, Japan) and Juliana Bidadanure (Stanford University), we present the next session that will take place on July 16, at 15:00, at the Casa de Mateus, with Professors Karl Widerquist (Georgetown University, United States of America) and Borja Barragué (Autonomous University of Madrid), experts in political philosophy, who will discuss ethical arguments about Unconditional Basic Income.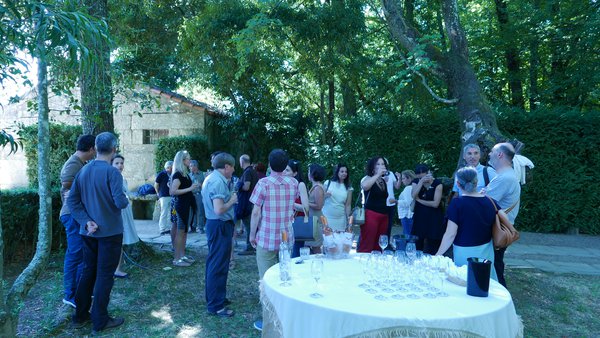 The session will be moderated by Professor Roberto Merrill (University of Minho), in English, with Portuguese translation support.
At the meeting, participants will be offered a taste of the Rosé 2015 wine from Lavradores de Feitoria.
Entrance is free, however, as the number of seats is limited, previous subscription by email: arquivo2@casademateus.pt is advised.
The Conversation Cycle on Art Science and Culture is an initiative of the University of Trás-os-Montes and Alto Douro, organized in cooperation with the Casa de Mateus Foundation, Institute of Arts and Human Sciences of the University of Minho and the Casa de Mateus International Institute.