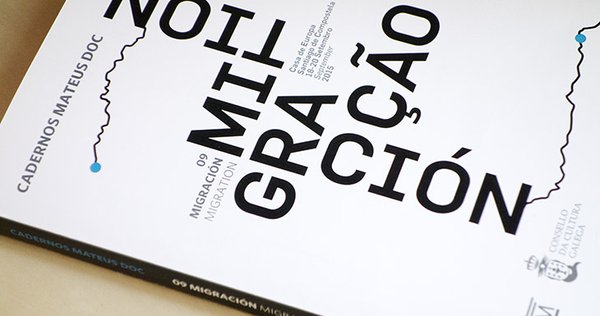 Following the spirit of the Mateus DOC program, the Casa de Mateus International Institute and the Consello de Cultura Galega organize, for the first time in Galicia, a meeting for open reflection on the concept of "MIGRATION".
The seminar will take place at the Casa de Europa / CEA in Santiago de Compostela, from September 18 to 20, 2015.
Gonçalo Matias and Ángel Carracedo were invited to the opening and closing conferences, respectively.
The following Researchers were selected from a call for proposals:
Adrian Vázquez; Alexander Gerner; Ana Fouto; Belén Fernández; Carlos Suárez; Carolina Jardim; Enrique Camacho; Lorena Paz; Luzia Oca; Mariana Castro; Octávio Sacramento; Pedro Lind; Susana Justo e Rosário Mascato.