"Sustainability" was the theme chosen for the third edition of the "Mateus DOC" program.
The aim of the program is to bring together a small group of 10 to 12 researchers, who are willing to discuss common themes to this topic during a weekend at Casa de Mateus, converging perspectives and points of view from different areas.
To download the PDF file of the Mateus DOC book, click on the following link: Mateus DOC III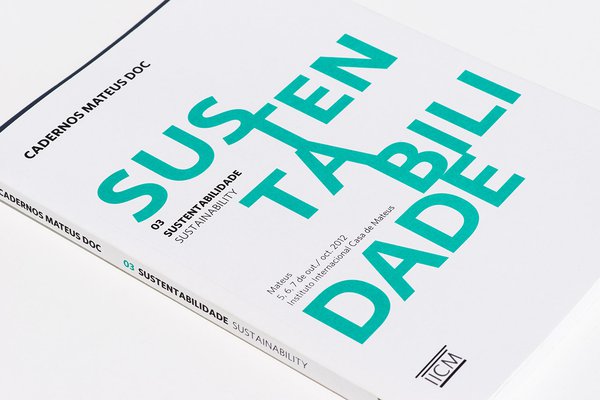 The seminar for the third edition of the Mateus DOC program took place between the 5th and 7th of October at Casa de Mateus. After a two-step selection process that began with a call for submissions of articles, Mateus DOC met in Mateus a group of researchers, doctoral candidates and post-docs from various disciplines and areas of knowledge:
Berta Gallego (Biology), Joana Madureira (Chemical engineering), Hugo Santos (Biochemistry), Beatriz Corbacho (Environmental history), Luís Beato Nunes (Economy), Mariana Abrunhosa Pereira (Architecture), Roberto Merrill (Political theory), Araceli Freire (Agriculture history), Pedro Correia da Silva (Engineer), Rodolfo Lopes (Literature).
This group participated in the debates around the theme, discussing, disseminating, sharing and criticizing constructively its different perspectives, together with members of the Selection Committee and with other special guests, namely: the President and members of the Selection Committee, Eduardo de Oliveira Fernandes, António M. Cunha, Jorge Vasconcelos, Mathieu Richard and guests: José Tavares, João Paulo Crespo, João Manuel Bernardo, Gonçalo de Almeida Ribeiro and Eurico Carrapatoso.
The discussions were structured around the following topics elaborated from the selected proposals:
>DEFINITION AND PRINCIPLES FOR SUSTAINABILITY
Berta Galego, "Sustentabilidade num mundo em mudança".
Joana Madureira, "Um Planeta, um Ar"
> ENVIRONMENTAL SUSTAINABILITY
Hugo R. R. Santos, "Da Suficiência à Sustentabilidade"
Beatriz Corbacho, "O conceito de sustentabilidade sob a perspectiva sócio-ecológica".
> ECONOMIC SUSTAINABILITY
Luís Beato Nunes, "Livre para dar: uma perspectiva económica em como indivíduos podem livre e sustentávelmente escolher ajudar o próximo"
Mariana Abrunhosa Pereira, "Arquitectura e Energia: no trilho da definição dos edifícios do futuro".
> SUSTAINABILITY MANAGEMENT
Roberto Merrill, "Sustentabilidade e intervenção não especista na natureza"
Araceli Freire, "A sustentabilidade da floresta na Galiza contemporânea"
> SUSTAINABILITY IN PERSPECTIVE
Pedro Correia da Silva, "Sobre o processo de Sustentabilidade"
Rodolfo Lopes, "Lado B: A sustentabilidade como ficção ideológica"